Sample anniversary toasts and speeches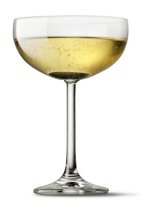 Here are some phrases that have been used in anniversary toasts and speeches. Pick what is helpful and adapt to the couple you are honoring.

A bit of humor


In the first year of marriage, the man speaks and the woman listens.
In the second year of marriage, the woman speaks and the man listens.
In the third year of marriage, they both speak and the neighbors listen.




There are two occasions when a man doesn't understand a woman – before marriage and after it.


A husband who wants a happy marriage should learn to keep his mouth shut and his wallet open.


--Grocho Marx



Women's faults are many
But men have only two—
Everything they say
And everything they do.

--Anonymous

To keep your marriage brimming,
With love in the wedding cup
Whenever you're wrong, admit it;
Whenever you're right, shut up.
--Ogden Nash
Thoughts for sincere wishes

True love never grows old.
-- Proverb

The best and most beautiful things in the world cannot be seen or touched; they must be felt.
--Hellen Keller


A good marriage is like a casserole; only those responsible for it really know what goes into it.
--Oscar Wilde


Marriage halves our griefs,
doubles our joys
and quadruples our expenses
-- Proverb


More marriages might survive if the partners realized that sometimes the better comes after the worse.
-- Doug Larson

A good wife and health
Are a man's best wealth.
-- Proverb

Let anniversaries come and
Let anniversaries go – but
May your happiness continue on
Forever.

--Anonymous

Here's to the husband
And here's to the wife
May they remain
Lovers for life

Love doesn't make the world go 'round
Love is what makes the ride worthwhile.

-- Franklin P. Jones





A successful marriage requires falling in love
Many times…with the same person.
--Mignon McLaughlin

May we love as long as we live
And live as long as we love.

To love a person means to agree
To grow old with him.
--Albert Camus.
---
Anniversary toasts
Traditional anniversary gifts
Toasting at weddings
Sample wedding toasts