The father of the bride toast

The father of the bride toast starts off the wedding speeches at the reception.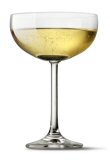 Although the order of events may vary according to family preferences, the schedule of events traditionally follows this outline:

The best man acts as emcee and makes an announcement when it is time for the couple to cut the wedding cake.


He takes the couple to the cake table and invites guests to take pictures.


He then asks guests to return to their seats.


After the toast glasses have been filled, the best man calls the father of the bride to come up and make a few remarks.
At this point, the father rises or goes to the podium. Toasts traditionally run from about 30 seconds to two minutes.

The father of the bride speech may last as long as five minutes but no longer.

People's attention spans are short and guests will become restless.



The father's wedding speech is the ideal time to thank guests for sharing in the family celebration and to welcome the new son-in-law to the family.

If you are that father, you may say something special to the bride. Remember, however, that this will be an emotional day and you must plan ahead for what you will say. Don't think for a minute that you can get up there and the right words will come.

Prepare your speech ahead of time and practice it.



You may prepare your own toast or check our our sample toasts for inspiration.

---