Teacher retirement tribute

Writing a teacher retirement tribute can be a daunting task because when a beloved teacher retires, life pauses for a moment.
The retirement of a special teacher is watershed event for a generation of students. We associate favorite teachers with our youth -- a time when life was vibrant and schedules seemed simpler.
Those mentors who gave us understanding and advice after others had crushed our fragile egos will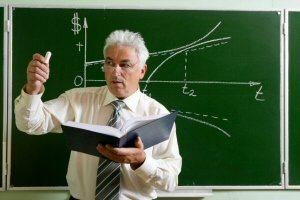 always have a special place in our hearts. Likewise the no-nonsense teachers who challenged us and, in the process, taught us the joy of learning, helped shape our careers and our success.
By the same token, teachers get an immense amount of pleasure from their students' successes. In addition to preparing a teacher retirement tribute, those who plan the retirement party should invite past students as surprise guests. That is one sure way to delight the retiree.
What do you say in a teacher retirement tribute besides "Thank you"?

There are many well-known quotes about education and teachers that you can work into a speech or a toast. You might also try one of the following ideas as an outline for your teacher retirement speech:
Consider putting together a memory book for a retiring teacher and ask past students or pincipals to write messages to include.





A loud voice cannot compete with a clear voice, even if it's a whisper.




-- Barry Neil Kauffman
Create a fictitious report card that applies to the teacher's strength with grades for such qualities as:
Ability to multitask, managing 25-plus disinterested adolescents while explaining once more the rule about pronouns and antecedents to the five students who really care;

Ability to find humor in grave situations such as when a student pops his lunch bag in the cafeteria, making a sound like a gunshot;


Ability to draw energy from mysterious sources, being pleasant and helpful to the helicopter parents who call 30 minutes after you've gone to bed.

Ability to be clairvoyant, seeing beyond the restlessness or feigned boredom to reach the unique individual hiding behind such appearances;


Ability to do the impossible -- getting girls to stop chattering and boys to stop looking out the window when it's time to pay serious attention;


Ability to change people's lives, sharing the excitement of learning with students and colleagues alike.
(You get the idea. You can be serious or funny according to the personality of the retiree.)
For high school teachers who spend much of their time helping students get into college, develop an application form or a letter of recommendation for retirement.

Write a letter home to the husband or children similar to a letter the teacher might have written to a parent of a student with some issue.

Create a lesson plan for retirement. The plan could have periods for discussions about time management activities or quizzes by financial advisors.

If you use your imagination and consider all the tasks an educator performs, there are dozens of ways you can tailor those tasks to fit a retirement tribute.


---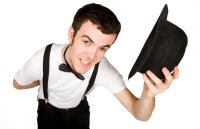 Toasts for retiring teachers
Quotes about teachers and education
Retirement toasts and tributes
Anniversary toasts and tributes
Return from Teacher Retirement Tribute to home page