The best man toast
and other duties
The best man toast is only one of many duties the best man performs for the bride and groom during the reception. In many ways, giving a toast (or best man speech) is the easy part.
The best man serves as toastmaster and announces the beginning of the toasts. At that point, the father of the bride -- the traditional host of the reception -- offers the first speech.
Other speeches follow in response.
The groom goes second, responding to the speech given by the father of the bride. Then it is the best man's turn. He responds on behalf of the bridesmaids with a toast that should be lighthearted and humorous in tone.
The best man has many other roles to play other than toasting the newlyweds and holding the bride's wedding ring during the ceremony. At the reception, the best man often serves as toastmaster if that duty is not assigned to someone else.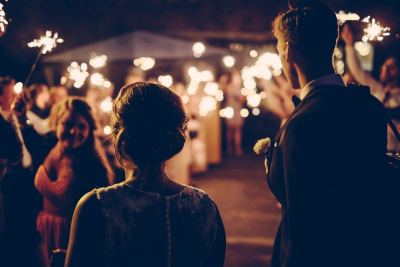 Depending on the size and formality of the reception, the best man will need to:

arrange the receiving line
introduce guests to the hosts
ask guests to take their seats
announce the arrival of the bride and groom and escort them to their seats.
introduce the clergyman or other person who will be leading prayers before the meal.
announce the cutting of the cake.
introduce the speakers and those giving toasts.
give a toast to the health of the parents of both the bride and the groom.
---