The greatest gift I ever had
Came from God;
I call him Dad!
    -- Anonymous
My father gave me the greatest gift anyone could give another person; he believed in me.

     -- Jim Valvano 
When a father gives to his son, both laugh; when a son gives to his father, both cry. 

    -- Jewish Proverb
One night a father overheard his son pray:
Dear God, Make me the kind of man my Daddy is.
Later that night, the father prayed,
Dear God, Make me the kind of man my son wants me to be."

    -Author Unknown
Famous people who offered quotes about dad
By profession I am a soldier and take pride in that fact.
But I am prouder -- infinitely prouder -- to be a father.
A soldier destroys in order to build;
the father only builds, never destroys.

When I was a boy of fourteen, my father was so ignorant I could hardly stand to have the old man around.  But when I got to be twenty-one, I was astonished at how much he had learned in seven years.
    -- Mark Twain
Sometimes the poorest man leaves his children the richest inheritance.
     -- Ruth E. Renkel
Love and fear.  Everything the father of a family says must inspire one or the other.
   -- Joseph Joubert
Parents can tell but never teach, unless they practice what they preach.
     -- Arnold Glasow
My father taught me to work; he did not teach me to love it.
    -- Abraham Lincoln
A man knows he is growing old because he begins to look like his father."
    -- Gabriel Garcia Marquez
Good parents give their children Roots and Wings. Roots to know where home is, wings to fly away and exercise what's been taught them.
    -- Jonas Salk
One father is more than a hundred school masters.
   --George Herbert
My grandfather once told me that there are two kinds of people: those who work and those who take the credit. He told me to try to be in the first group; there was less competition there.
    --Indira Gandhi
By the time a man realizes that maybe his father was right, he usually has a son who thinks he's wrong.
    -- Charles Wadsworth
I believe that what we become depends on what our fathers teach us at odd moments, when they aren't trying to teach us. We are formed by little scraps of wisdom."
     ― Umberto Eco

More anonymous sayings about dad
A bad father never has a good son.
    --Anonymous

 From the father comes honor; from the mother, comfort.
    -- Anonymous

Like father, like son
    -- Anonymous

A truly rich man is one whose children run into his arms when his hands are empty. 
    -- Author Unknown
Any man can be a father.  It takes someone special to be a dad.
     -- Anonymous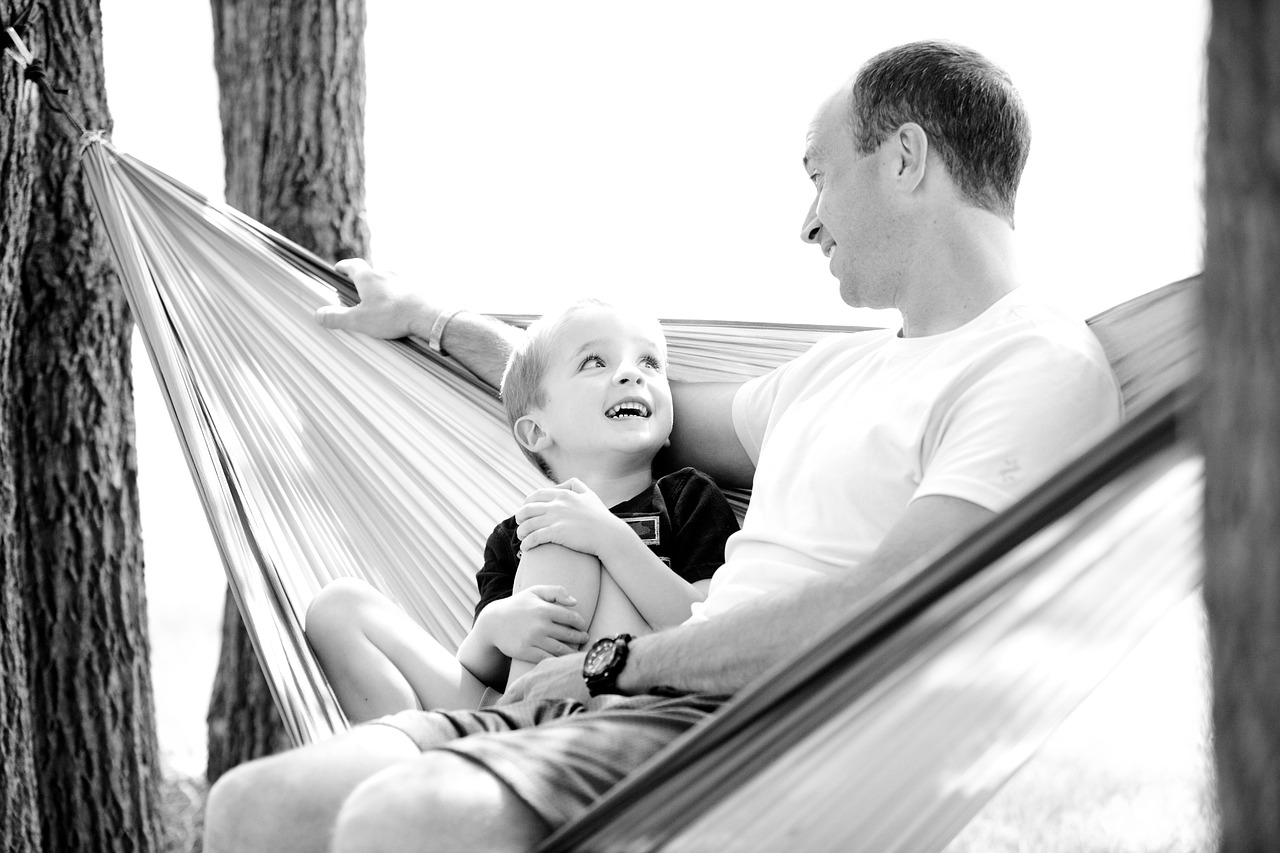 Image by ambermb from Pixabay