When you are doing the retirement party planning, you want to honor the retiree, acknowledge the person's contributions and give everyone a few laughs. An occasional tear is okay too since you're saying farewell to a good friend.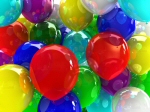 Retirement parties can be as elaborate as a banquet or as simple as an office party or after-school reception. There's no need to break the bank to have a fun, meaningful send-off. Below are some basics of retirement party planning to make that party special for a departing employee, boss or co-worker.
Choose a theme
that salutes the retiree's interests or the nature of the organization. The theme can be used to tie together invitations, party napkins and table decorations. Think about simple objects that might be whimsical but can generate conversation:
a report card for a retiring teacher
golf balls or a creative spreadsheet for a retiring businessman
picture postcards, suntan lotion or makeshift tickets for a retiree who wants to travel
open handcuffs or whistles for a retiring police officer
small flags for a retiring soldier.
Consider the guest list.
If your retirement party includes more than just those in the office, you should invite the spouse and close family members of the retiree. You may also want to include former colleagues and bosses.
Allow people to leave messages.
Have a guestbook or other way that people can sign in and write wishes for the retiree.
Gather memorabilia to display.
Videos are popular at larger retirement parties but they are not necessary. You can arrange a table displaying photos or mementos that mean something to the person being honored. You might create a book or album with pictures from the retiree's work and encourage guests to write notes on a page that best matches them and their relationship to the retiree.
Think about a program.
You don't necessarily need a handout with an agenda but you should have some special speeches. Someone will need to act as host and welcome those attending. Give co-workers, the boss or others a chance to speak or offer toasts. Allow time for the retiree to say something to the group.
Remarks generally begin about 30 minutes after the start time of the reception or during dessert if dinner is being served.
For a roast,
you might write a song, a poem or tell stories
about the person. There are loads of retiree roasts on
YouTube
and I've collected some of my favorites
here
.
Think about the big picture.
You can often get public officials to write letters of congratulation that can be read at the retirement party. If you plan ahead, you can probably get something from the mayor, your local congressman or senator. Most public officials are happy to comply if you give them a great deal of lead time. If there are other people who are significant to the retiree -- past bosses, company officials, members of the clergy, professional associates, the governor, the president -- consider asking them for a congratulatory letter. Go to their web sites or call their offices.
Don't stress over details.
The important thing for a retiree to know is that he or she is appreciated for what they have contributed to the organization and that they will be missed. It's really that simple.